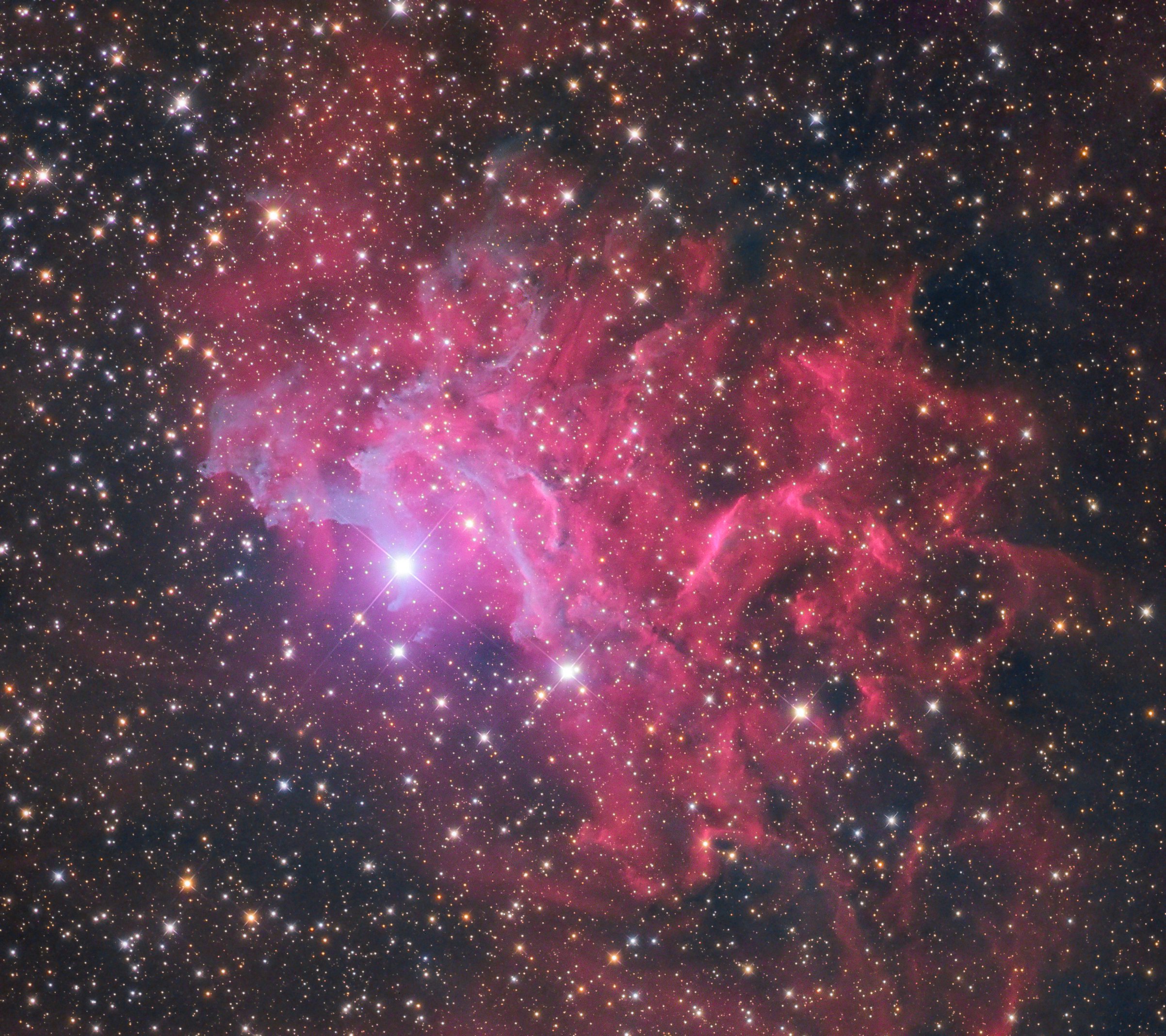 IC 405
FLAMING STAR
AE Aurigae is a blue O-type main sequence dwarf with a mean apparent magnitude of +6.0. It is classified as an Orion type variable star and its brightness varies irregularly between magnitudes +5.78 and +6.08. It is approximately 1,300 light-years from Earth.
AE Aur is a runaway star that might have been ejected during a collision of two binary star groups. This collision, which also is credited with ejecting Mu Columbae and possibly 53 Arietis, has been traced to the Trapezium cluster in the Orion Nebula two million years ago. The binary Iota Orionis may have been the other half of this collision.
THE NEBULA
IC 405 (also known as the Flaming Star Nebula, SH 2-229, or Caldwell 31) is an emission and reflection nebula in the constellation Auriga north of the celestial equator, surrounding the bluish, irregular variable star AE Aurigae. It shines at magnitude +6.0. Its celestial coordinates are RA 05h 16.2m dec +34° 28′. It is located near the emission nebula IC 410, the open clusters M38 and M36, and the K-class star Iota Aurigae.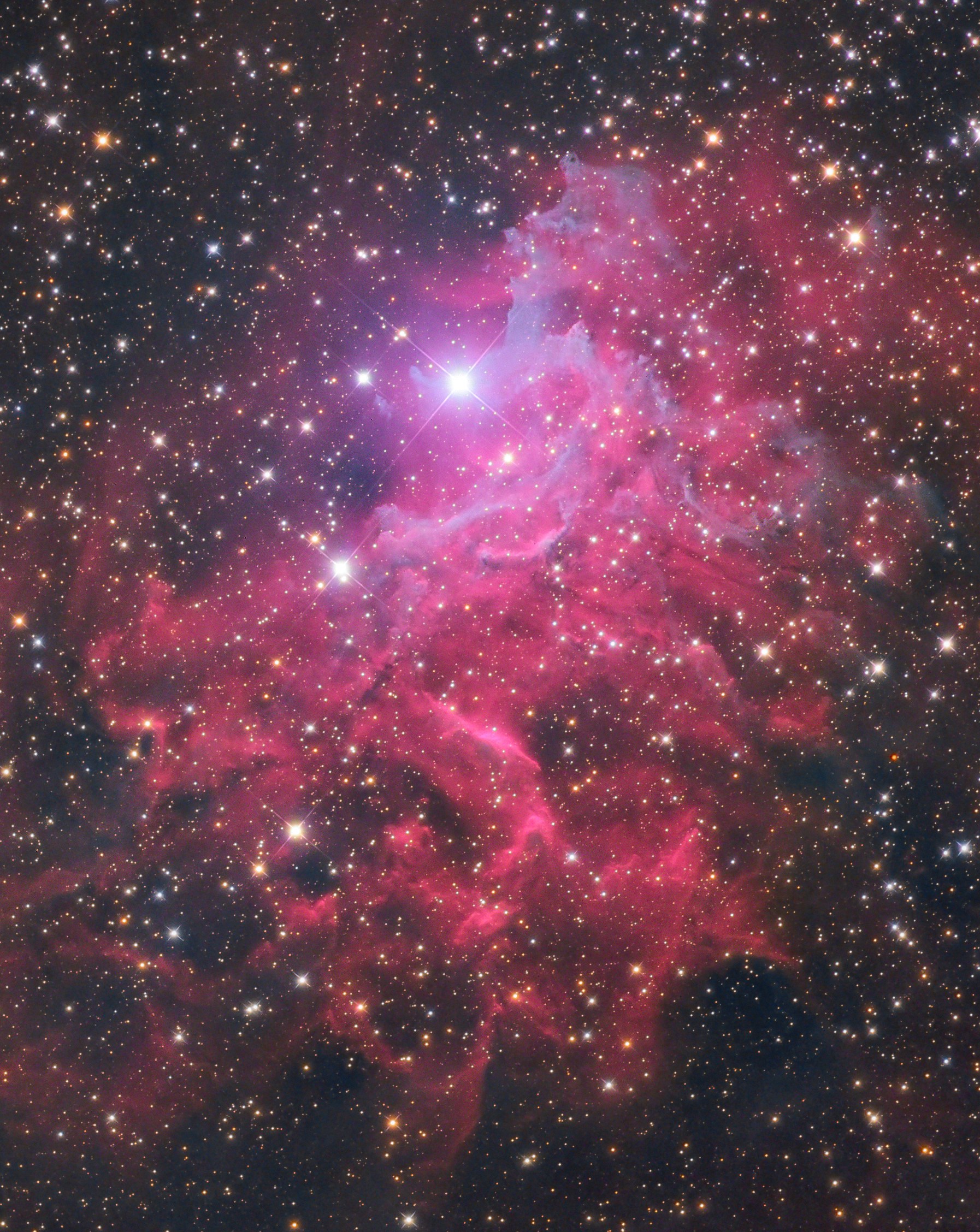 Technical Data
| | |
| --- | --- |
| Bortle Scale / SQM-L | Bortle 4/5 / 20.14 - 20.26 |
| Period | Decembre 2022 |
| Primary Scope | Takahashi FSQ 106/530 - CCA 250/1250 |
| Camera | MIX455 - IMX571 |
| Mount | AP 1100 GTO CP4 |
| Total Exposure Time | 5 h |
| Composition | LRGB |
| Location | Val Imagna (Bergamo) Italy |
© Efrem Frigeni Astrophoto