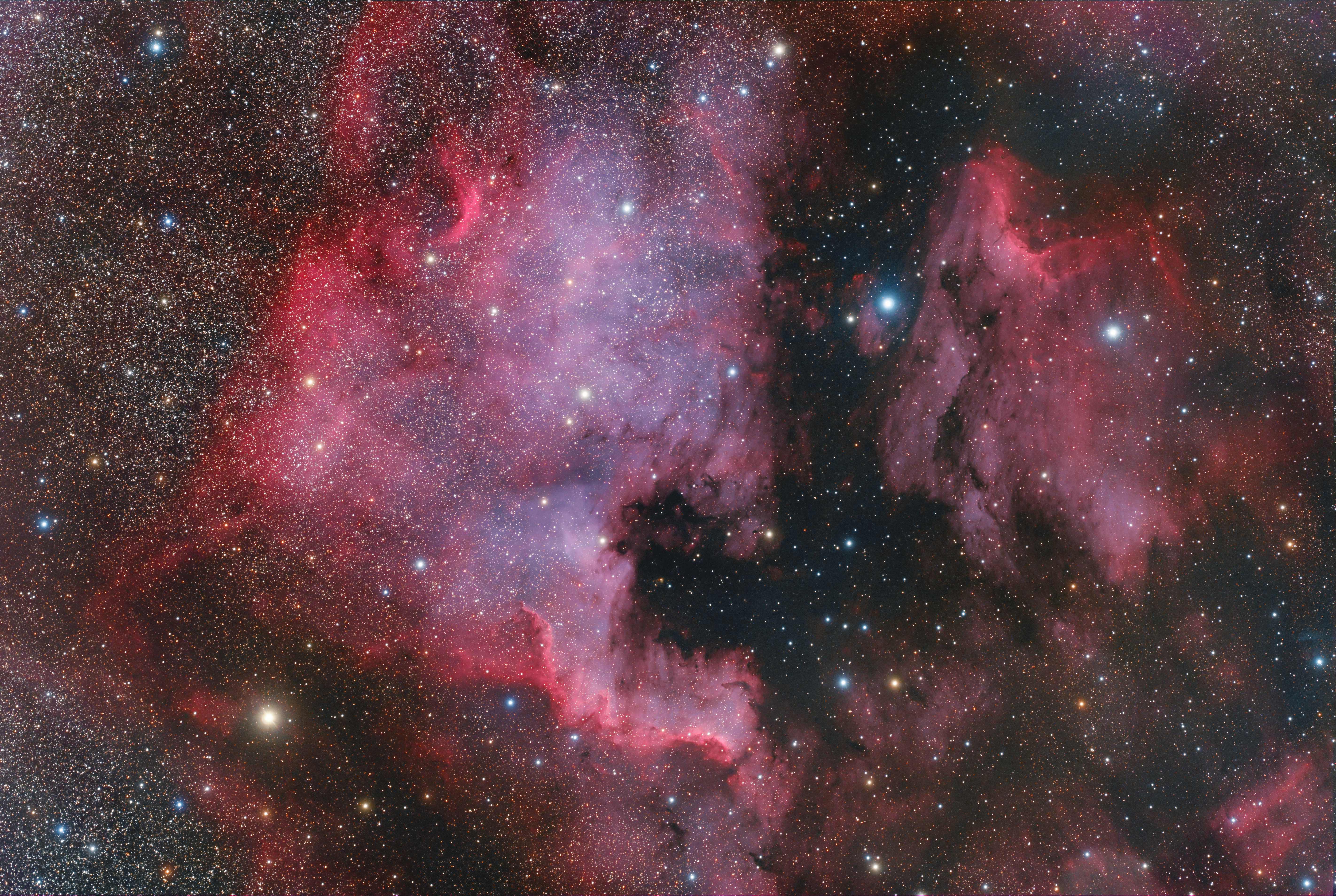 NGC 7000 North America Nebula AND IC 5070 PELICAN NEBULA
The North America Nebula covers a region more than ten times the area of the full moon, but its surface brightness is low, so normally it cannot be seen with the unaided eye. Binoculars and telescopes with large fields of view (approximately 3°) will show it as a foggy patch of light under sufficiently dark skies. However, using a UHC filter, which filters out some unwanted wavelengths of light, it can be seen without magnification under dark skies. Its shape and reddish color (from the hydrogen Hα emission line) show up only in photographs of the area.
The portion of the nebula resembling Mexico and Central America is known as the Cygnus Wall. This region exhibits the most concentrated star formation.
At optical wavelengths, the North America Nebula and the Pelican Nebula (IC 5070) appear distinct as they are separated by the silhouette of the dark band of interstellar dust L935. The dark cloud is however transparent to radio waves and infrared radiation, and these wavelengths reveal the central regions of Sh2-117 that are not visible to an ordinary telescope, including many highly luminous stars.
Technical Data
| | |
| --- | --- |
| Bortle Scale / SQM-L | Bortle 5 / 19.89 - 20.28 |
| Period | July 2022 |
| Primary Scope | FSQ 106/530 |
| Camera | QHY600 |
| Mount | AP 1100 GTO CP4 |
| Total Exposure Time | 3h |
| Composition | HRGBOIII |
| Location | Val Imagna (Bergamo) Italy |
ngc7000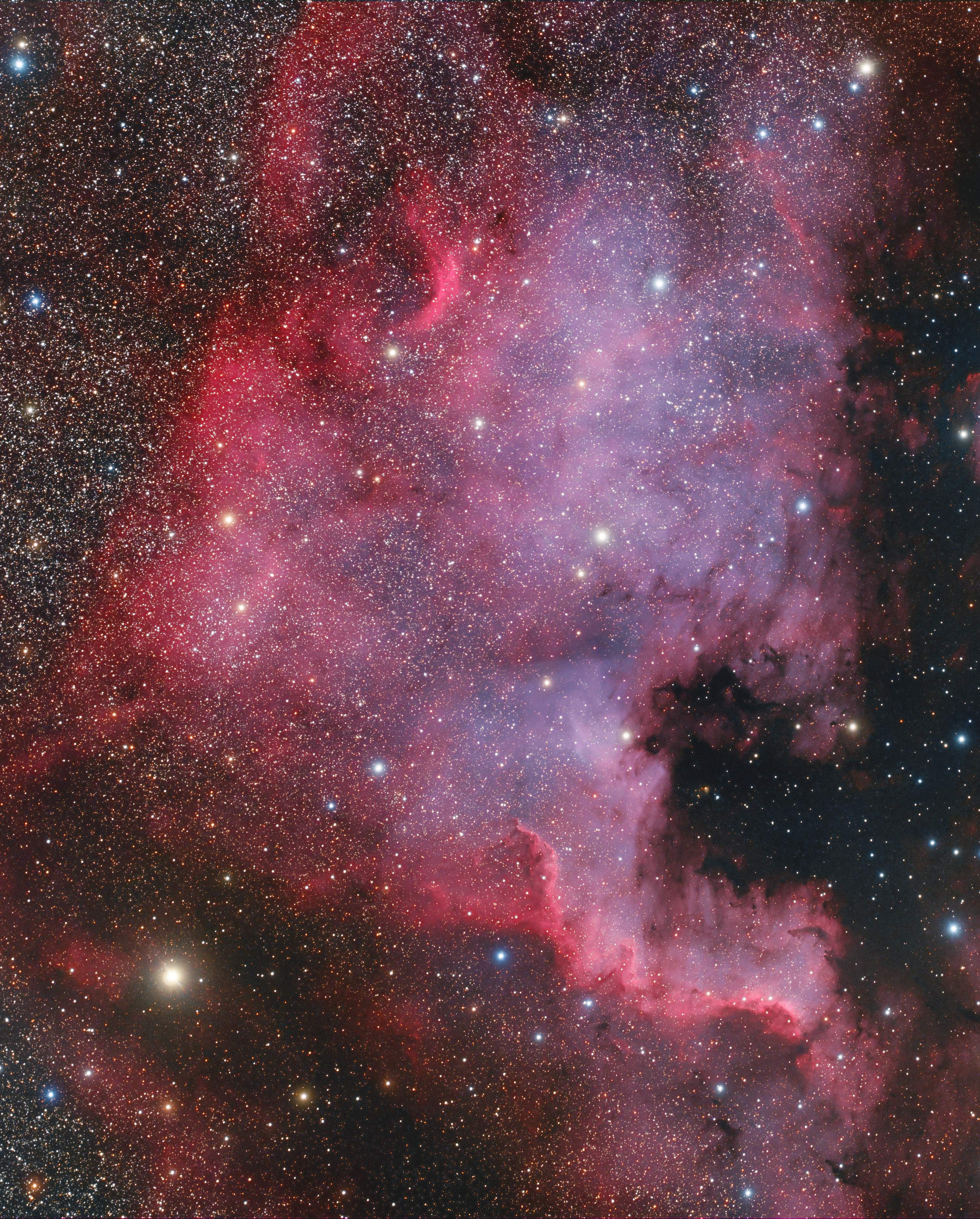 ic5070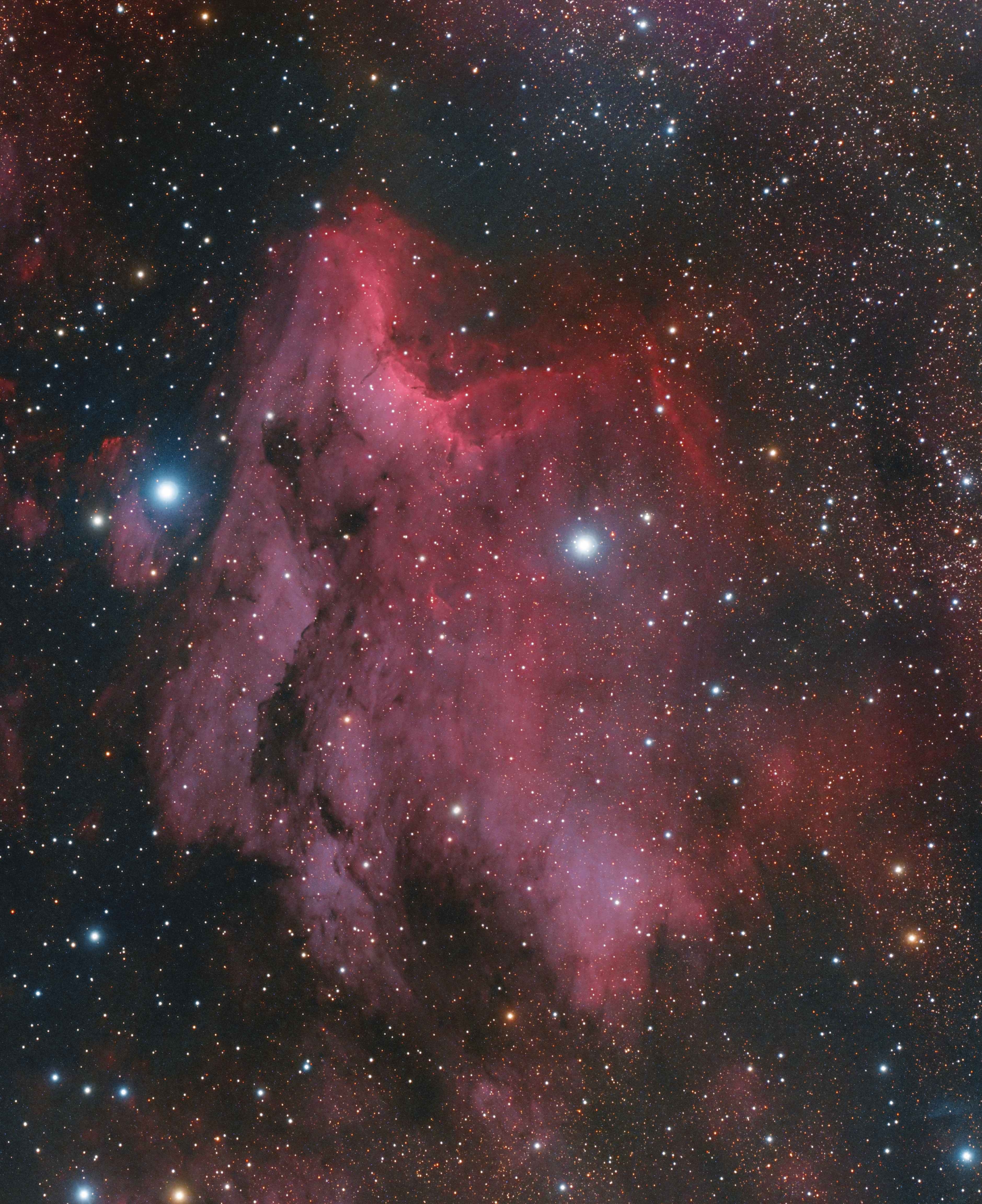 H-ALPHA SIGNAL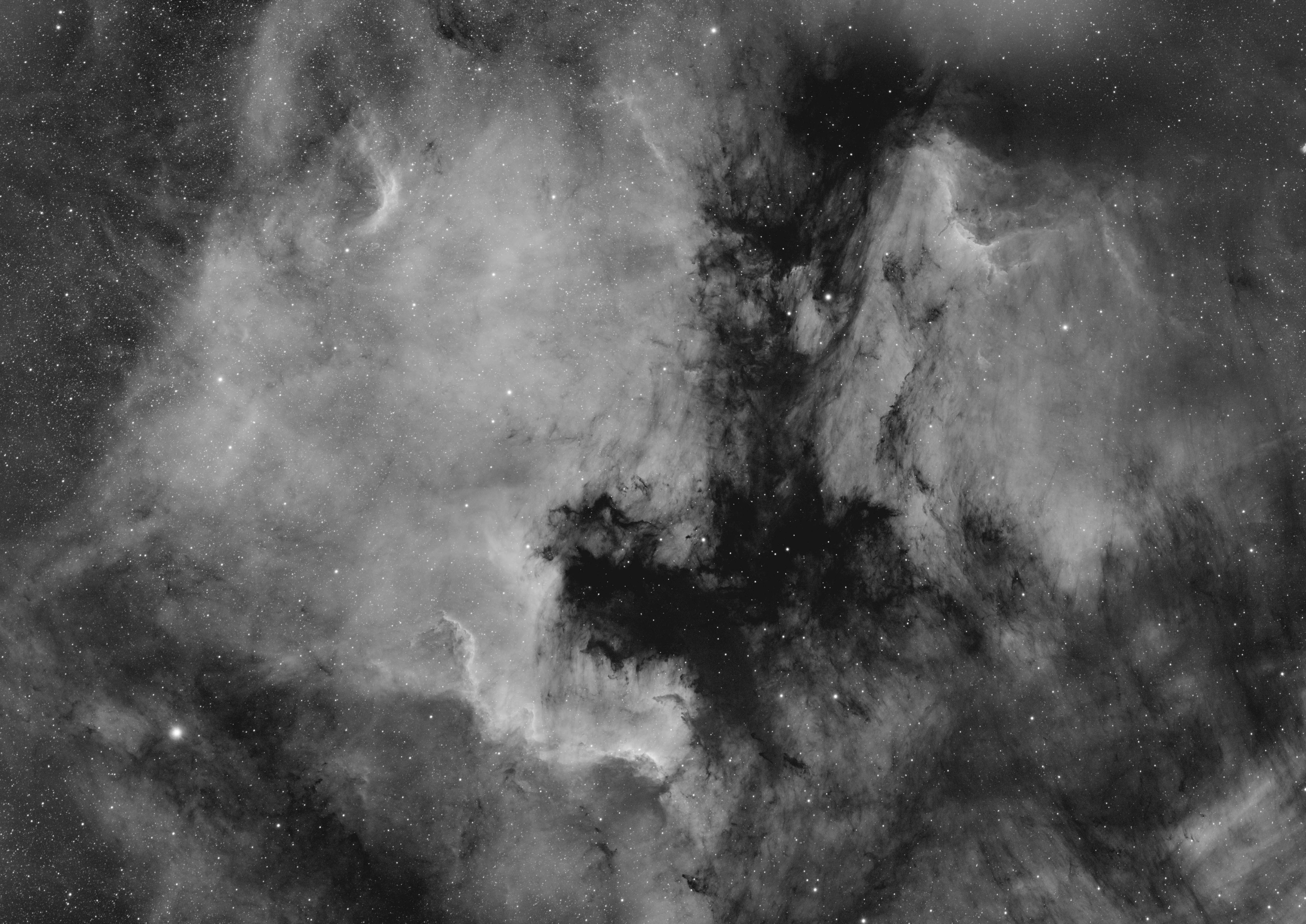 Technical Data
| | |
| --- | --- |
| Bortle Scale / SQM-L | Bortle 5 / --- |
| Period | July 2022 |
| Primary Scope | FSQ 106/530 |
| Camera | QHY600 |
| Mount | AP 1100 GTO CP4 |
| Total Exposure Time | 1h |
| Composition | Ha |
| Location | Val Imagna (Bergamo) Italy |
© Efrem Frigeni Astrophoto