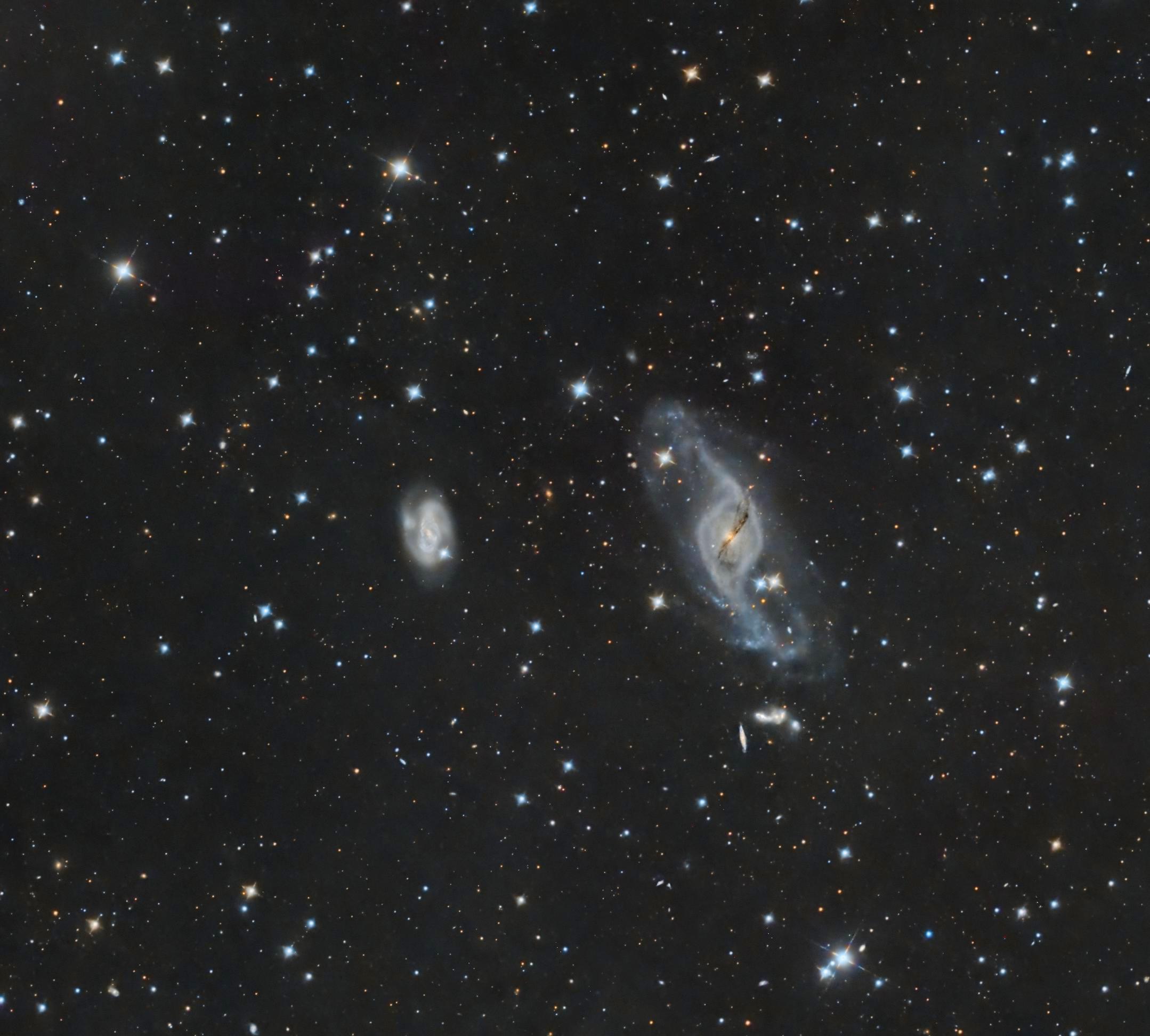 NGC3718
GALAXY
NGC 3718, also called Arp 214, is a galaxy located approximately 52 million lig-ht years from Earth in the constellation Ursa Major. It is either a lenticular or spiral galaxy.
NGC 3718 has a warped, s-shape. This may be due to gravitational interaction between it and NGC 3729, another spiral galaxy located 150,000 light-years away.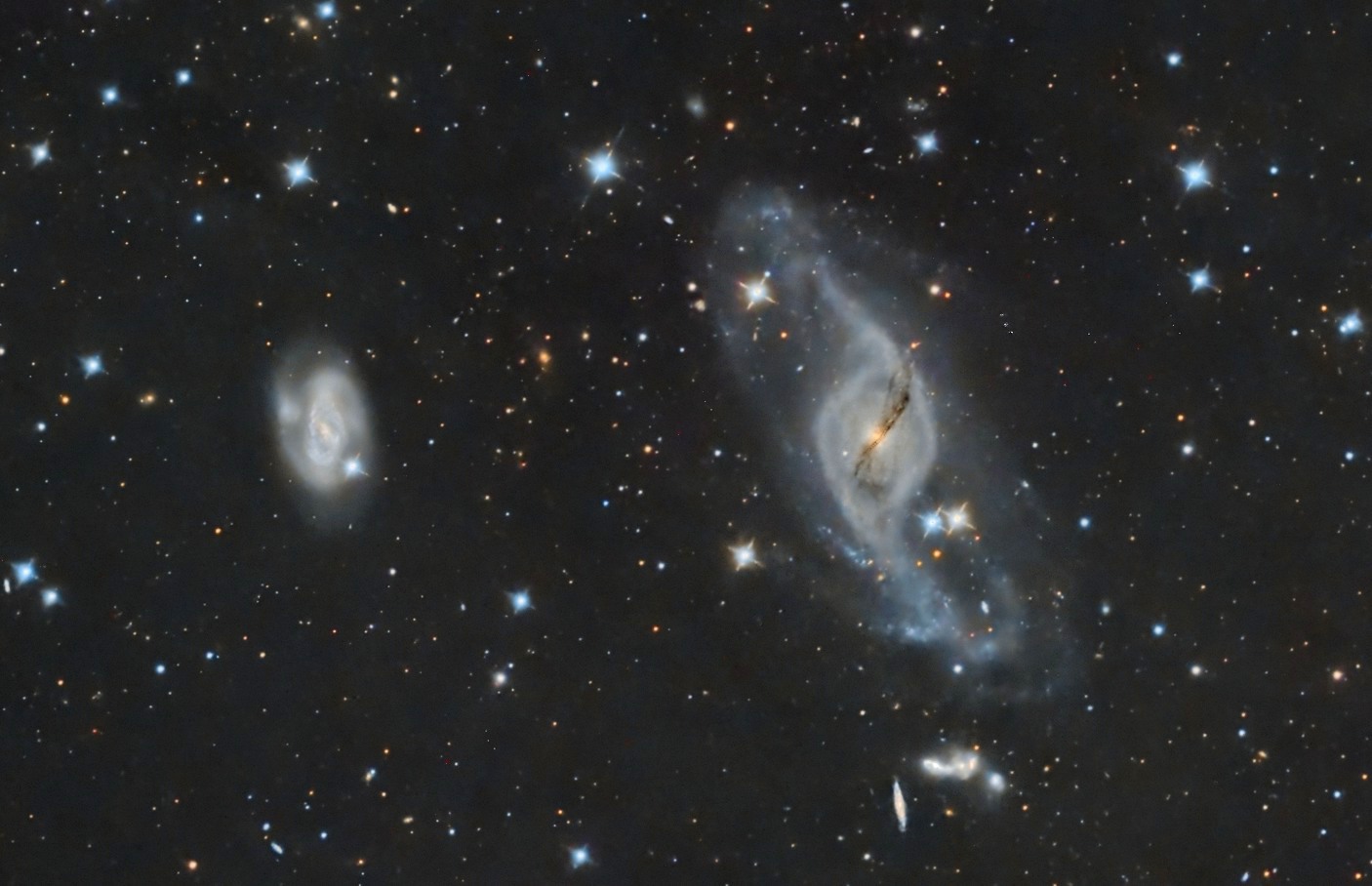 "La forza della gravita plasma l'universo. Centinaia di miliardi di stelle interagiscono tra di loro dando vita a splendide strutture galattiche.che a loro volta entrano in contatto gravitazionale con altre galassie regalando meraviglia ed emozioni alla vita in grado di osservarle . La galassia principale e protagonista di questa immagine dista da noi circa 52 milioni di anni luce , In questa immagine che ho ripreso a Febbraio dalla Val Imagna si possono trovare galassie lontane anche centinaia e centinaia di milioni di anni luce."
Solved with Dim Galaxies and Quasar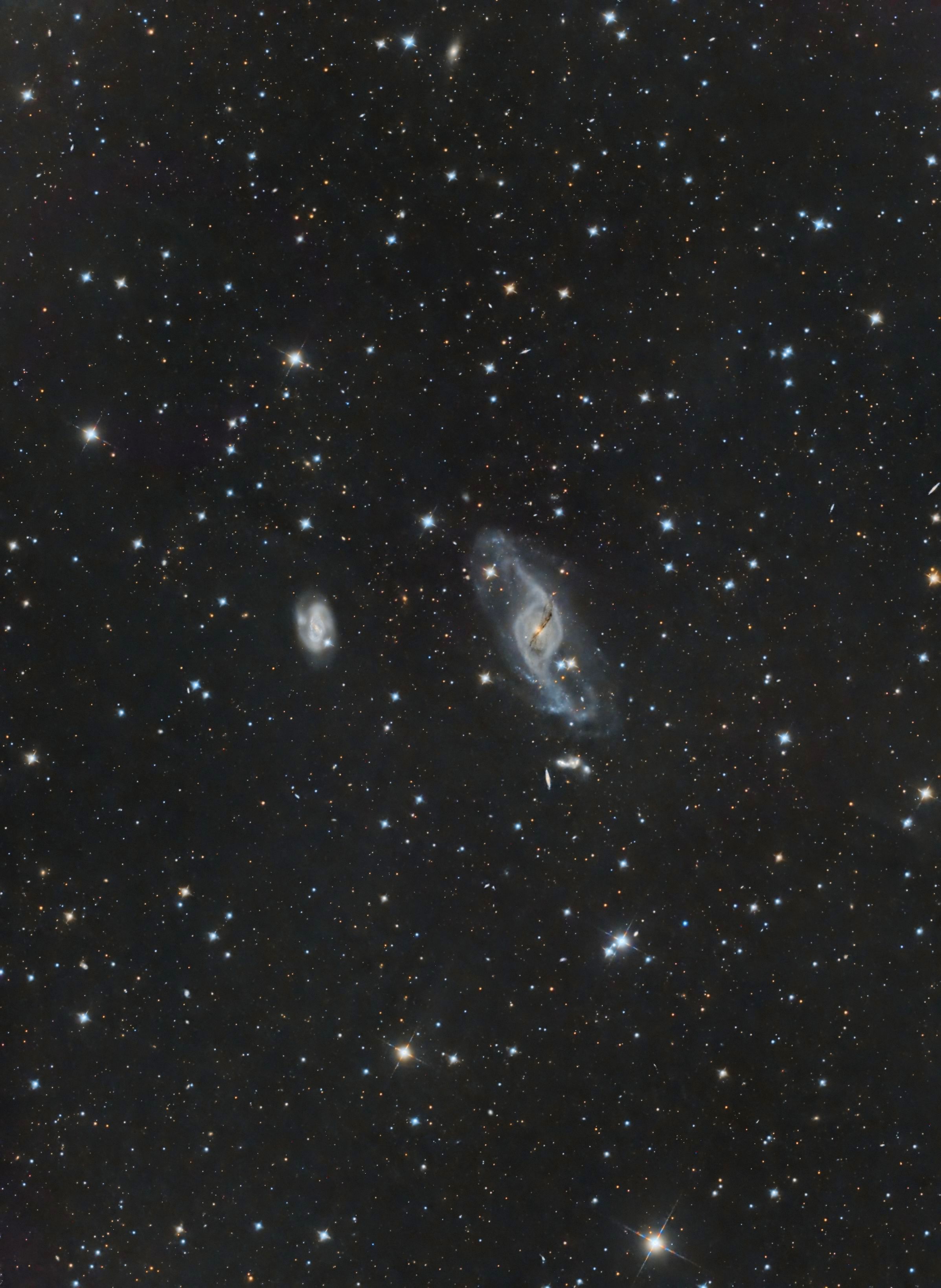 Technical Data
| | |
| --- | --- |
| Bortle Scale / SQM-L | Bortle 4/5 / SQM max 20.24 |
| Period | Febbruary 2020 |
| Primary Scope | CCA 250/1250 |
| Camera | IMX455 |
| Mount | AP 1100 GTO CP4 |
| Total Exposure Time | 4h |
| Composition | LRGB |
| Location | Val Imagna (Bergamo) Italy |
© Efrem Frigeni Astrophoto