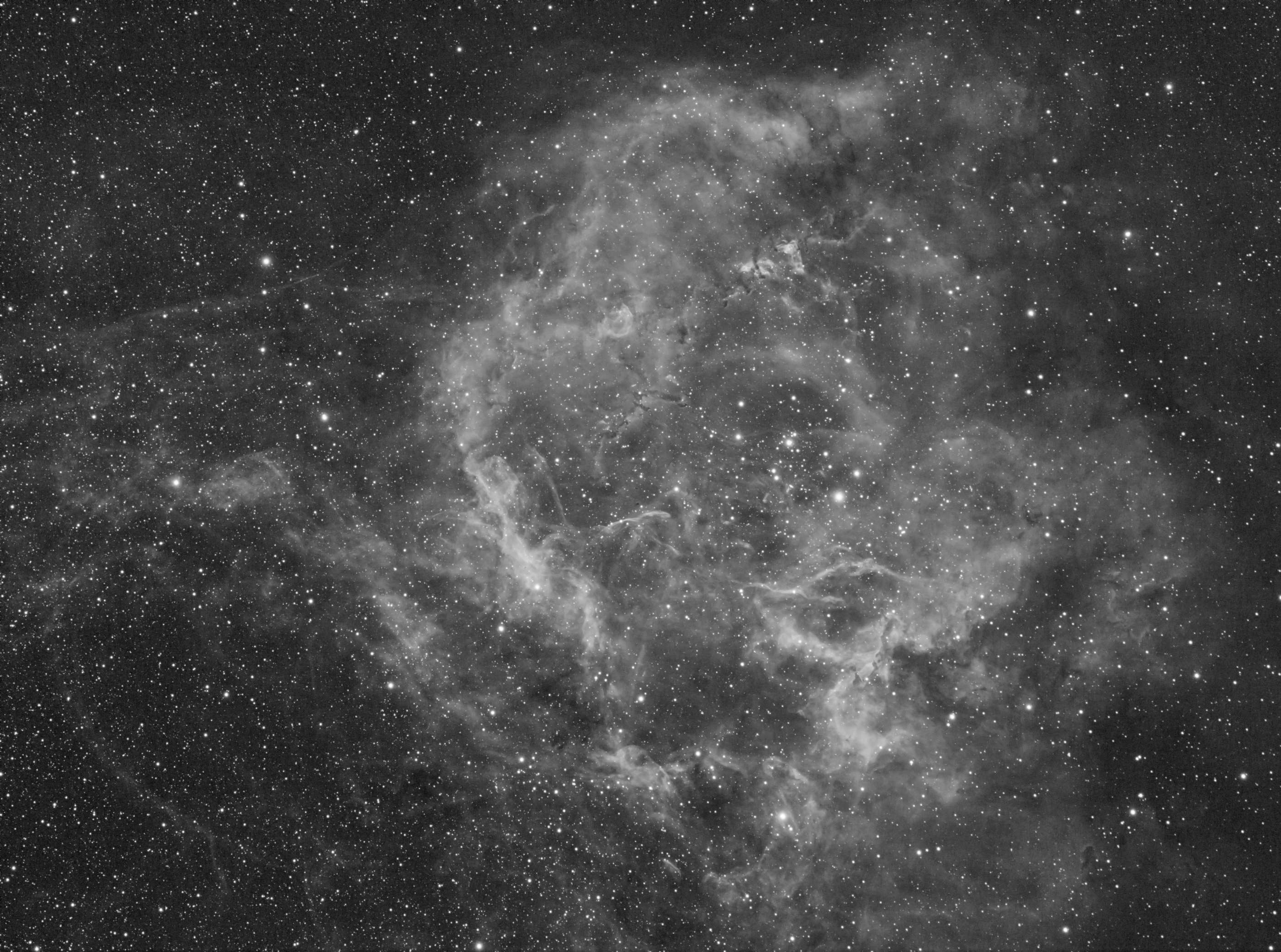 NGC 2237 sii signal
Rosetta Nebula
nella costellazione dell'Unicorno (Open Cluster and Rosette Nebula in Monoceros - The Unicorn)

La rosetta è una regione H II ad una distanza di circa 5.200 anni luce dal nostro sistema solare, in prossimità di una estremità di una nube molecolare nell'Unicorno . Il suo diametro è di circa 130 anni luce, e il foro centrale è di circa 30 anni luce. Si stima contenga circa 10.000 masse solari.
Qui è stato catturato il segnale proveniente dall'emissione di fotoni dello Zolfo II, Lo zolfo è un gas piuttosto diffuso nell'universo.

Technical Data
| | |
| --- | --- |
| Bortle Scale / SQM-L | Bortle 5 / --- |
| Period | January 2022 |
| Primary Scope | FSQ 106/530 |
| Camera | Moravian C3 26000 Imx571 |
| Mount | AP 1100 GTO CP4 |
| Total Exposure Time | 2,5h |
| Composition | Sulfur II |
| Location | Val Imagna (Bergamo) Italy |
© Efrem Frigeni Astrophoto